Exclusive from NicolDavidOnline.com

The CIMB Malaysian Open 2008 was held at the National Squash Centre, Bukit Jalil and The Curve Damansara from 23rd to 26th July 2008. As we are all aware of, Nicol David successfully defended her title by beating World Number 2, Natalie Grinham 11-1,11-4, 11-6 in a 31-minutes final.

Being a home tournament, NicolDavidOnline.com fans were there to witness world-class squash throughout the tournament. During the finals myself, and the website Editor (and heartbeat!) of the site, Ms Lorraine Siew along with other fans were there to cheer for Nicol. We had fun witnessing the easy win and meeting with each other.

Here are some photos exclusively provided by 1880 Photography for NicolDavidOnline.com. Many thanks to the photographer.

It was a fully packed arena on the finals. Tickets were sold out an hour before the first match.





Tickets were sold at the venue and cost RM30. We were told that RM30 will be for grandstand seating which has the best view. Programme book and the ticket.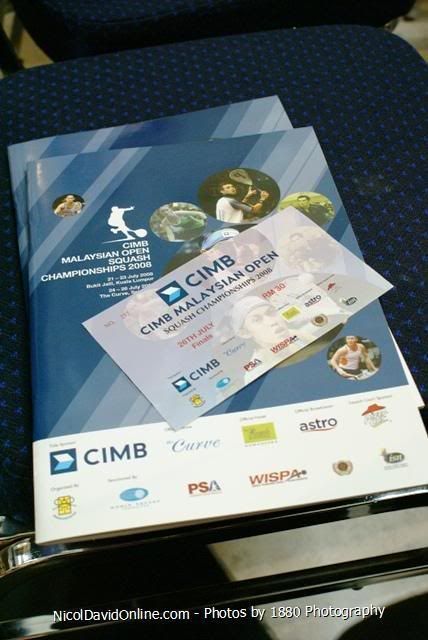 The Men's final was an all-Malaysian affair and despite this fact, it was an entertaining 5-set thriller with Ong Beng Hee winning the game with some nice shots throughout the game. Kudos to both players




A satisfying win for Ong Beng Hee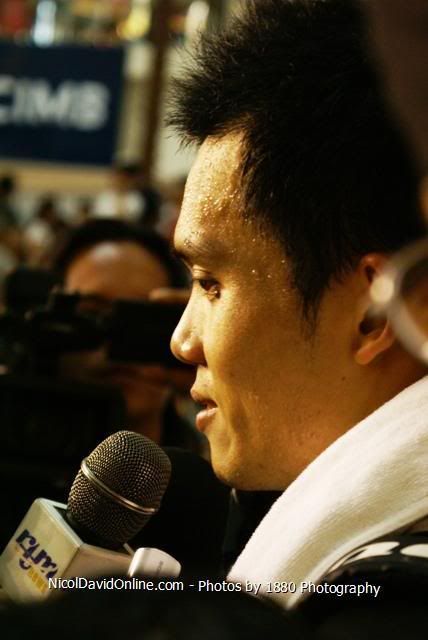 Then it was the time everyone was waiting for. Nicol David vs Natalie Grinham.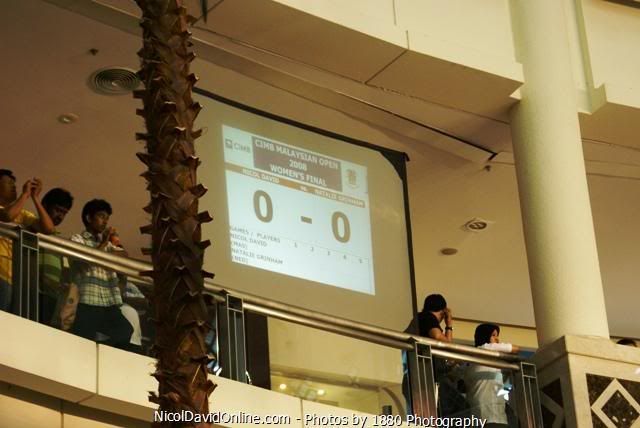 Natalie Grinham waiting for her turn to get into action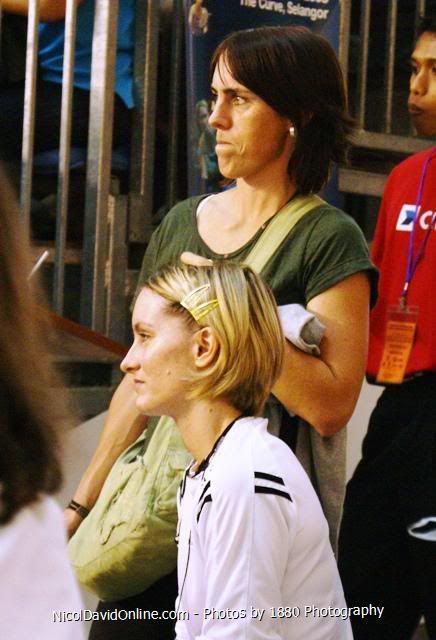 The crowd turns wild when Nicol was introduced! Some familiar faces in the crowd.



Some of the fans!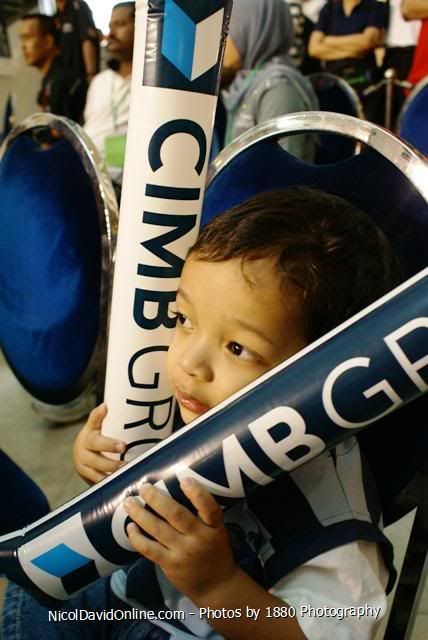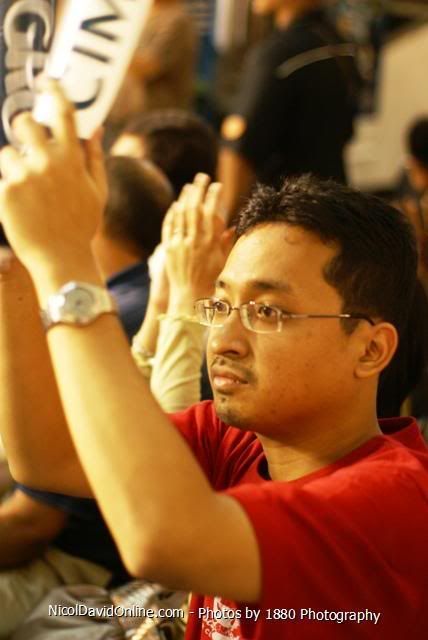 Some of the photos from the game. Too bad we were seated at the side of the court since the grandstand was fully occupied. I share the disappointment of many fans who paid the same amount of ticket price only to be given seats with poor view. I was seating just in front of the crowd who stands outside the area and pay absolutely nothing. Definitely an area to be improved in future tournaments here in Curve.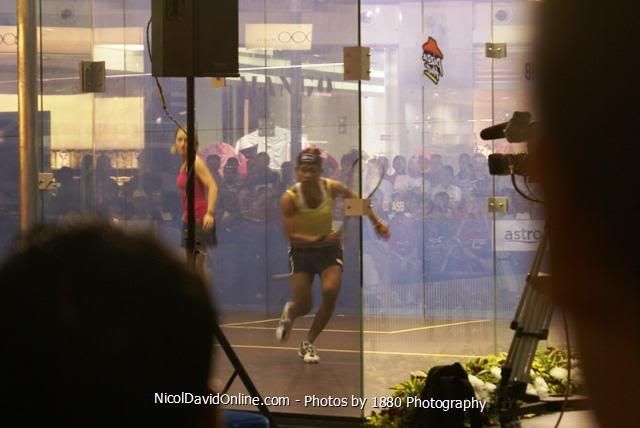 Easy lead. Nicol never let Natalie to get in front of her in terms of scoring.



End of 1st set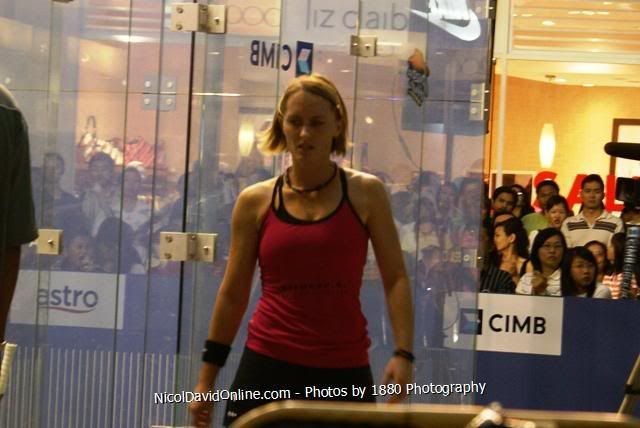 2nd Set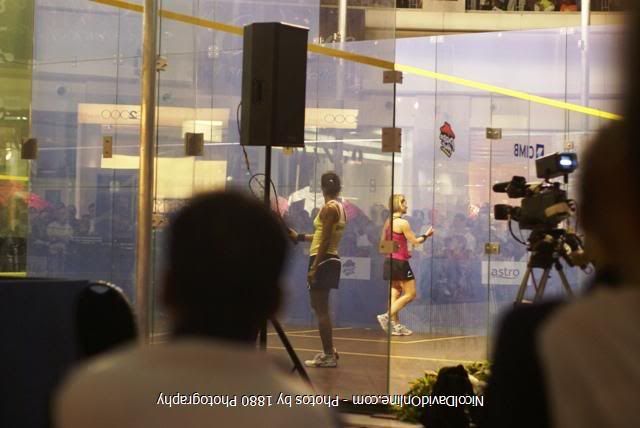 3rd Set..GAME OVER!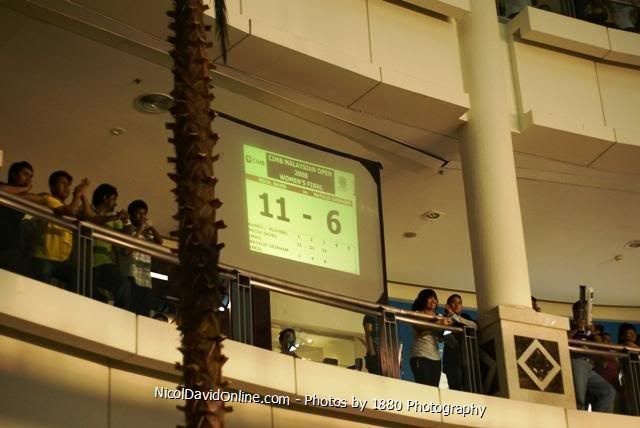 ….and it was over. Natalie accepted the defeat in a very positive way! Kudos for still being able to smile.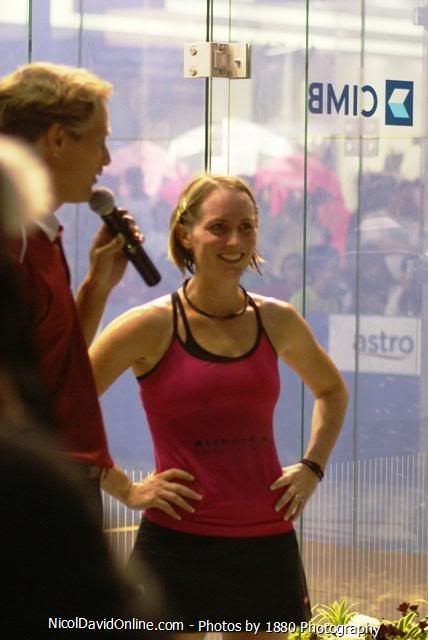 The Champion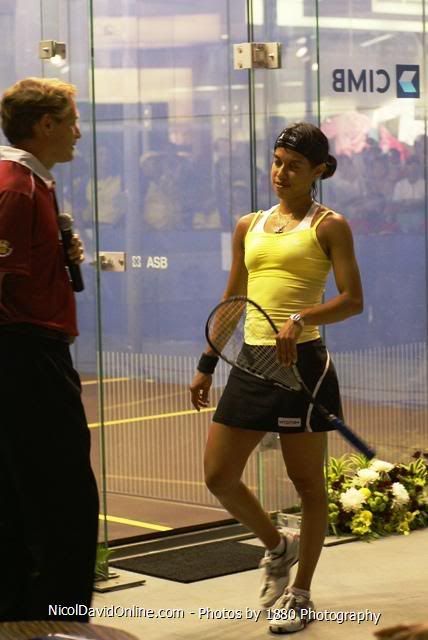 Tired look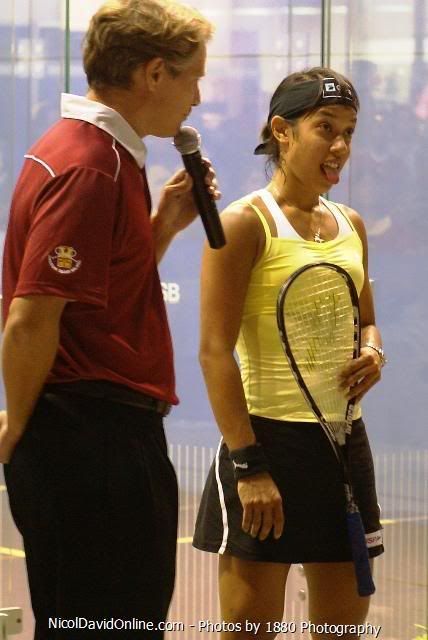 Some other expression of a champion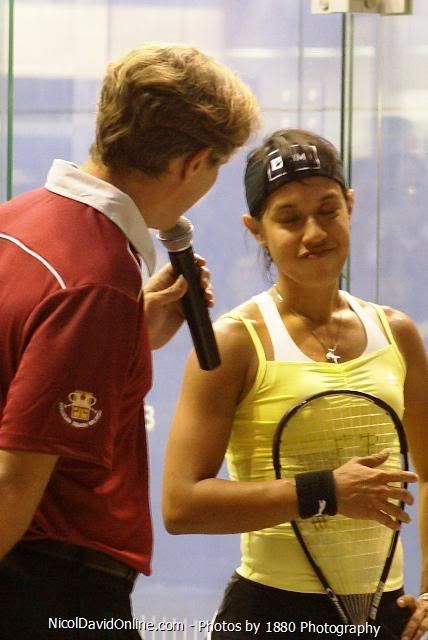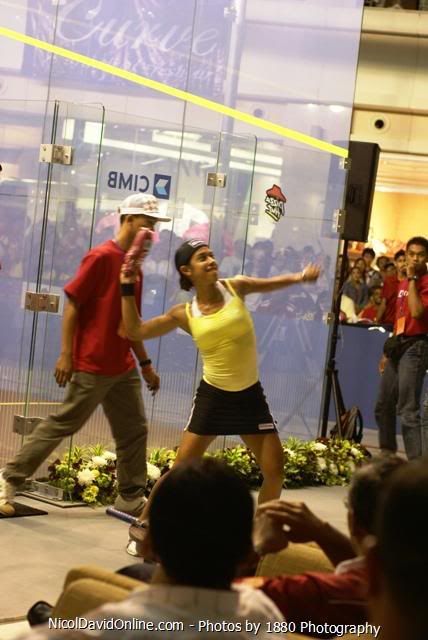 That's all from this year's CIMB Malaysian Open. We hope to be able to deliver similar coverage for other tournaments through NicolDavidOnline. Let's hope SRAM will allow us some good seats or media pass for future tournaments. After all having 200+ visitors/fans a day visiting the website can't be bad for Squash development in Malaysia.

Cheers!

p/s: NicolDavidOnline is starting to accept suggestions for Nicol David Birthday Gift. Talk to us!